Many of [the] psychology courses that I took at Bastyr prepared me for my current work as I learned about the behaviorists who founded the field. Additionally, classes such as Developmental Psychology were especially helpful as I work with clients between the ages of 1 year old to 18 years old.
The evening learning format is designed for working professionals. The professors are very engaged and supportive of our learning.
Bastyr is unique in that it really centers its education on treating the whole person in a way that integrates the mind and body. It is vital that counseling education includes opportunities to be with others and practice skills in-person. This is the core of psychological understanding, and Bastyr begins this journey right away, ending with the rare opportunity as a master's level student to practice in a clinical setting before graduating.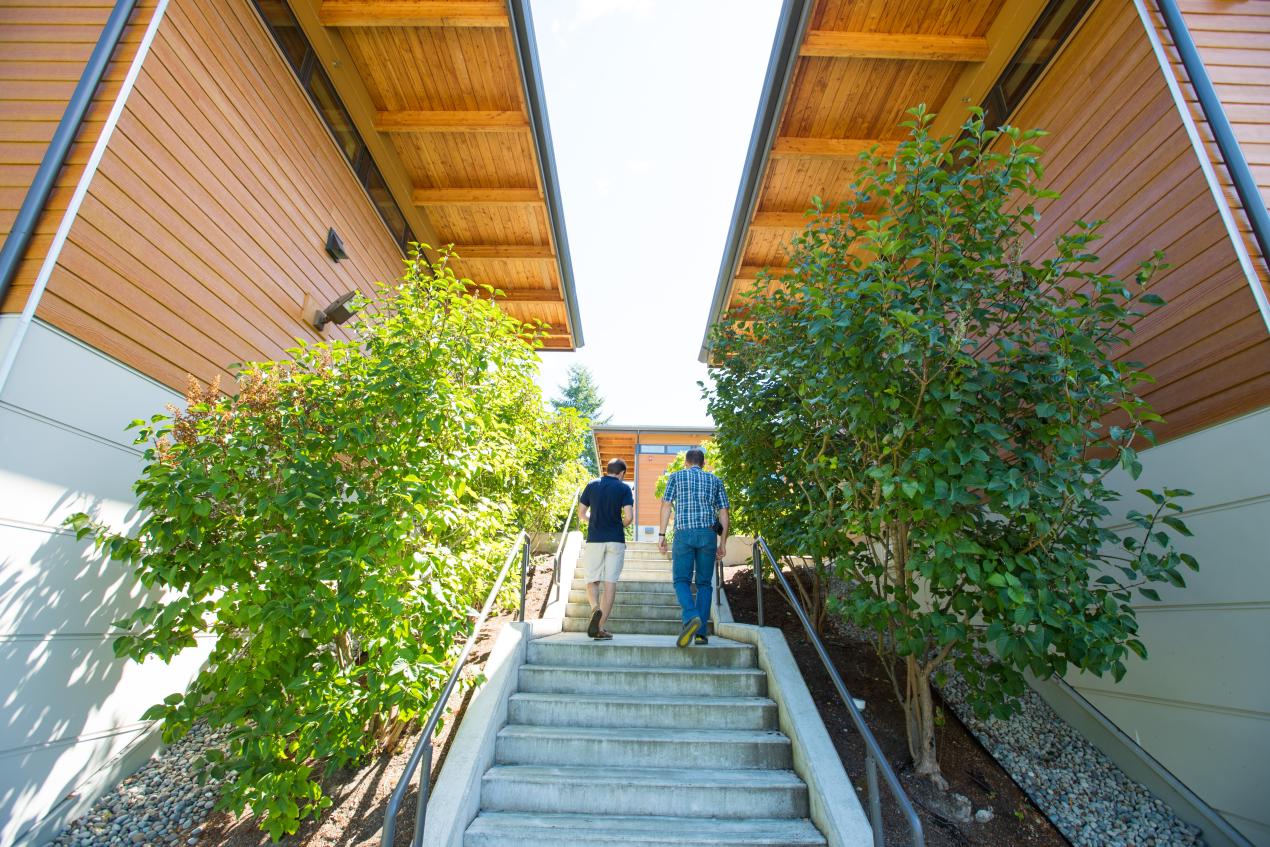 Campus Housing
Available at the Seattle Campus, the Student Village offers spacious rooms just a short walk from class.