Recipe: Spring Pea and Citrus Salad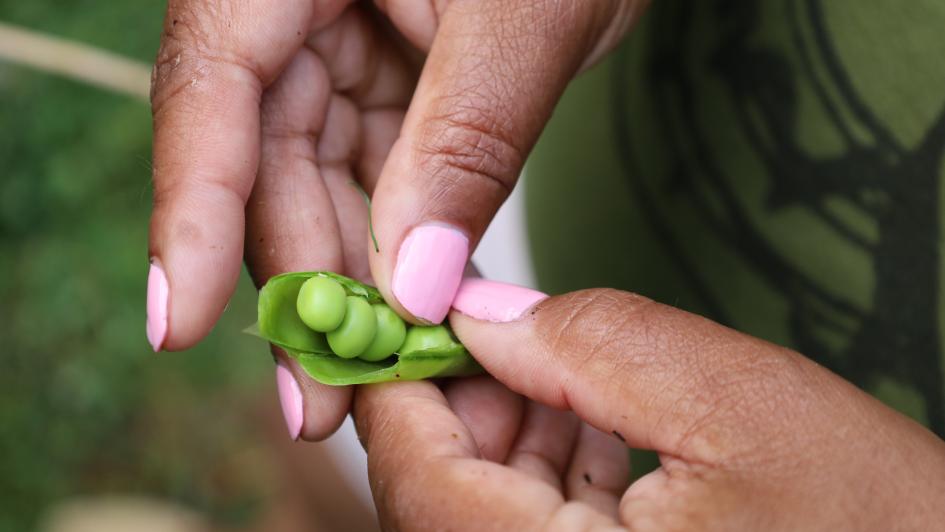 This vibrant salad combines fresh spring peas and vibrant citrus fruit, celebrating the season. Great as side for a fish or poultry dish, or as is! Try it for a gourmet picnic instead of a potato salad! 
Prep time: 15 minutes 
Serves: 2  
Ingredients: 
For the salad: 
1 cup fresh spring peas*, steamed 
1/2 cara-cara orange, segmented (reserve other half to the dressing) 
1 cup fresh arugula  
¼ cup pine nuts, dry toasted 
*can be substituted for frozen peas is fresh is not available 
For the dressing: 
½ remaining orange, zested* and juiced 
½ Meyer lemon, zested and juiced 
¼ cup olive oil 
1/2 teaspoon crushed red pepper flakes 
Salt and pepper to taste 
Balsamic vinegar glaze for drizzling 
*tip: zest the orange before you cut it in half for the ingredients  
Directions: 
Cool steamed peas to room temperature. In a platter, layer the arugula, peas and orange slices. In a small bowl, whisk together all ingredients for the dressing. Pour dressing over the salad generously. Add pine nuts on top and drizzle with balsamic glaze. 
Recipe by Fernanda Larson, MS, CN. 2019. All rights reserved.