Naturopathic Ways to Alleviate Symptoms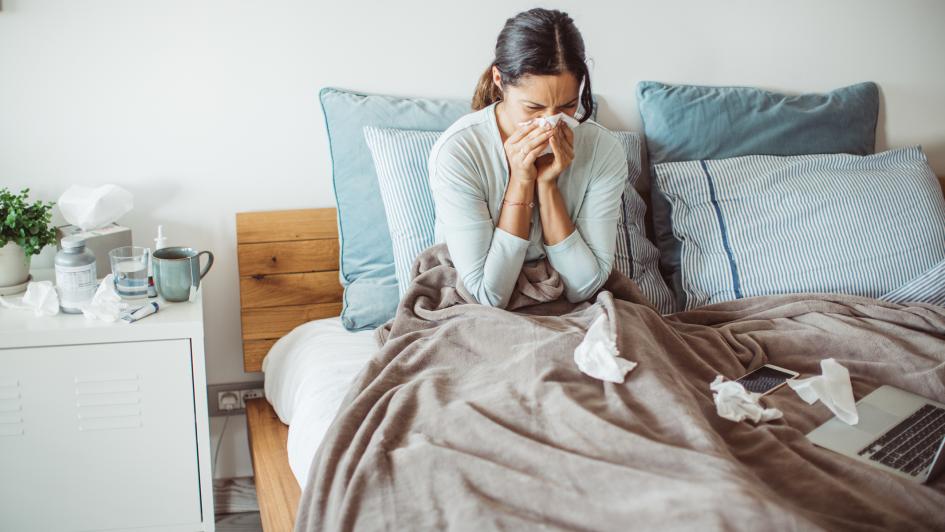 Published February 02, 2022
With the pandemic still in full swing here on the West Coast, there is a lot of anxiety surrounding getting sick with colds, the flu and, of course, COVID-19. Chief Medical Officer at Bastyr Center for Natural Health, Dr. Jamey Wallace discusses some of the ways you can support your immune system, both before you get sick, and once your symptoms arrive.  
When You are Sick - How to Get Some Relief 
Avoid inflammatory foods – If you can't pronounce some of the ingredients on the back of your food labels, you probably shouldn't be eating it.  
Consume "feel better foods" – Think veggies, bone broth, ginger, berries, garlic and onions.  
Replace cough syrup with elderberry syrup. Elderberries have antimicrobial properties, without all of the chemicals and dyes. 
Try a neti pot – Learn Dr. Wallace's Ways to use a Neti Pot Safely.   Not only does it take the mucous out of your nose it also gets rid of the viruses as well.  
Take a shower with eucalyptus oil. The scent naturally opens up your nasal passages, allowing you to breathe easier. 

Hydrotherapy – Alternate between hot and cold. Place a hot rag on the back of your neck and forehead, followed by a cold rag. Steamy showers help with muscle aches and respiratory discomfort.  
Though getting sick happens to everyone at some point, there are ways to make sure that your immune system is ready to fight off the infection. Dr. Wallace has a recipe for an immunity-boosting tea that is chock full of healthy ingredients. 70-80% of your immune system is in your gut/digestive tract, so it's important to nourish your gut.  
Immune Support Tea 
This tea soothes tissues inflamed by colds, flu and other respiratory illnesses including COVID. It warming properties helps stimulate the immune system.
1-2 Tablespoons Apple Cider Vinegar   
1-2 Teaspoons Local Honey   
1 Teaspoon Elderberry Syrup   
¼ - ½ Teaspoon Fresh Ginger – Grated   
Instructions:
Dissolve honey in a cup of hot water. Add ginger, apple cider vinegar and elderberry, let steep 1-2 minutes, and drink.  
This story is based off of the January 22 Episode of KING5's Are you OK Series. View the interview here. Interested in Naturopathic Medicine? Schedule an appointment at Bastyr Center for Natural Health and Bastyr University Clinic today.